Leyland Cypress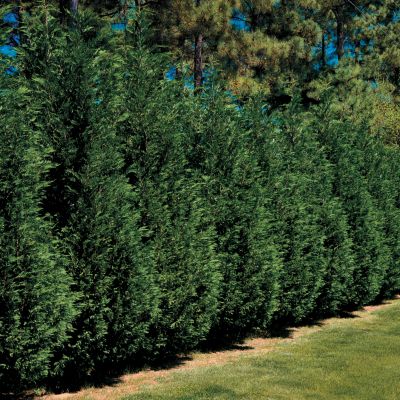 X Cupressocyparis leylandii (Leyland Cypress) is among the finest evergreens for creating a dense screen.
This bigeneric hybrid grows in upright pyramidal form 30 feet tall and 6 feet wide in 10 years.
A splendid specimen or hedge, it is so dense that, unless you wish to restrict its height, it needs no trimming.
Plant 4 feet apart in sun or light shade.
Zones 6-9.
Leyland cypress available to buy from other retailers
Leyland cypress growing and care instructions
Popular products to buy from Park Seed
Details on how to buy online Leyland Cypress from Park Seed located in United States for 19.95 USD .