Tomato Early Girl Hybrid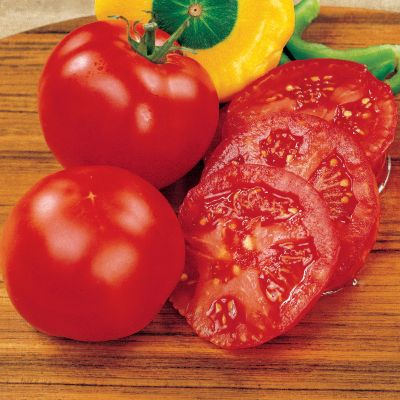 4- to 6-ounce tomato fruits keep coming all summer! Our earliest slicing tomato, Tomato Early Girl is a name gardeners have relied on for many years, and it's easy to see why.
These 4- to 6-ounce fruits are ready in just 57 days -- red-skinned, smooth, and absolutely delectable! The indeterminate plants are very heavy-bearing and vigorous, with great resistance to Verticillium Wilt, Fusarium Wilt Races 1 and 2.Start seeds indoors 5 to 6 weeks before the last frost date.
Plant outdoors when dang
Tomato 'Early girl' available to buy from other retailers
Tomato 'Early girl' growing and care instructions
Can yield a decent (but not heavy) crop of 4-8oz red globular fruit. Poor yielding, when compared to early heirlooms. Regular leaf. Not really such a good choice for those in short growing seasons, as numerous early heirlooms do better and taste better too.
Popular products to buy from Park Seed
Details on how to buy online Tomato Early Girl Hybrid from Park Seed located in United States for 2.50 USD .