Italian Honey Fig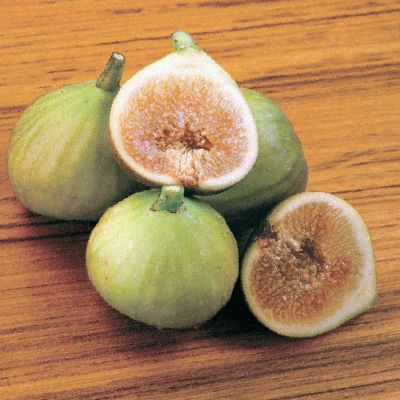 A Taste of Honey! Incredibly sweet figs taste great right off the tree, dried, or preserved.
(Fichus cardiac Lateral.) Nothing compares to the rich, sweet flavor of fresh tree ripened figs! With this slow-growing, very heavy-bearing variety you get not one but TWO crops of yummy figs every year -- from a tree that reaches a generous but very manageable 15 feet high!The delicious, honey fleshed fruit of this hybrid does not need hot summer weather to ripen, so plants produce two generous crops ea
Common fig 'Peter's Honey' available to buy from other retailers
Common fig 'Peter's Honey' growing and care instructions
Popular products to buy from Park Seed
Details on how to buy online Italian Honey Fig from Park Seed located in United States for 19.95 USD .