Chives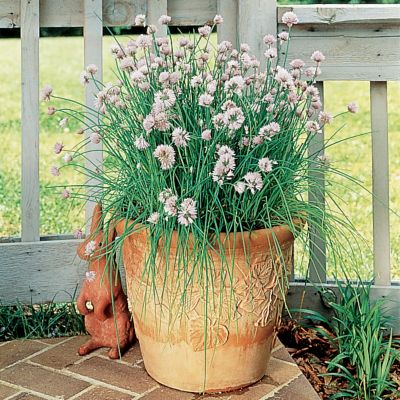 The taste of onion and garlic in one easy-to-grow culinary herb.
The natural companion to regular chives.
If you like chives, you'll have to try garlic chives! The same great mild onion flavor is imparted with a distinctive garlic scent and taste.
Both the flat, grasslike leaves and the 1 inch white flowerheads can be used in a variety of your favorite dishes.
Grow garlic chives just as you would regular chives, in full sun and well drained soil.
This plant grows slightly taller than the regula
Find other retailers selling Chives
Chives available to buy from other retailers
Chives growing and care instructions
Popular products to buy from Park Seed
Details on how to buy online Chives from Park Seed located in United States for 1.45 USD .